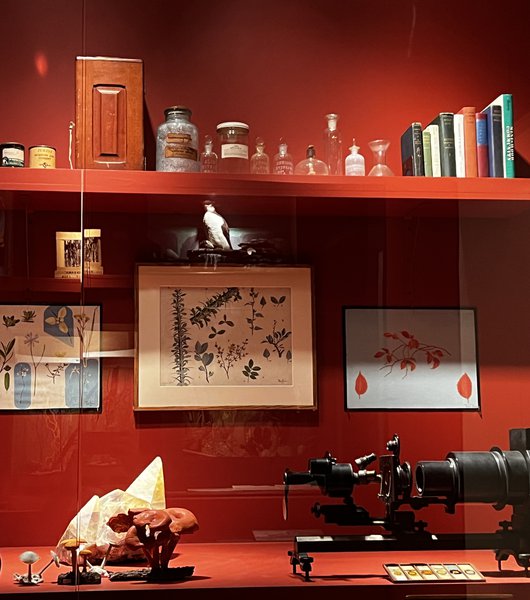 Bigelow & Howes: Guide for the Curious
The objects on display in this cabinet of curiosities represent only a small fraction of the life's work of Edward F. Bigelow and Paul G. Howes, the Bruce Museum's founding curators.
Below is a sampling of these objects with details about their creation, use, and acquisition for the Museum's collection. Culled from a variety of sources ranging from family donations and curatorial and institutional files to purchases from eBay and antiquarian booksellers, these materials speak to the lives and careers of both men. Howes in particular left behind a wealth of material after his death, much of it scattered between family and friends. Bigelow archival material, however, remains sparse but is slowly growing due to new research and collecting initiatives. The Bruce is proud to be a major repository of work by Bigelow and Howes. These objects represent the origins and ongoing development of the collection, but also the history of the Bruce Museum.