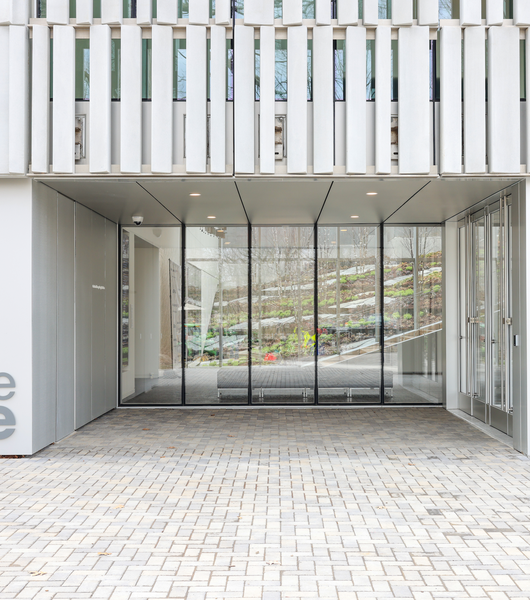 The Bruce Museum is a community-based, world-class institution highlighting art, science and natural history in more than a dozen changing exhibitions annually. The permanent galleries feature the natural sciences that encompass regional to global perspectives. The Bruce Museum is accredited by the American Alliance of Museums.
Our Mission
The Bruce Museum promotes the understanding and appreciation of Art and Science to enrich the lives of all people.
Commitment to Diversity, Equity, Access, and Inclusion:
The Bruce is governed and administered in a manner welcoming to all who promote its Mission and Vision. In all its dealings, The Bruce shall not discriminate against any individual or group for reasons of race, color, religion, sex, gender identity, gender expression, age, ethnicity, national origin, marital status, sexual orientation, economic status, disability, or any category protected by state or federal law. The Bruce is dedicated to advocate for increased diversity, equity, and inclusion in all its activities including, but not limited to, staff, partners, volunteers, subcontractors, vendors, members, and exhibitions.
General Contact information
Bruce Museum
1 Museum Drive
Greenwich, CT 06830-7157
Phone: 203.869.0376
Email: Email for general inquiries
Accessibility
The Bruce Museum's Audience Engagement Department prioritizes making programs and exhibitions accessible to the public. Please read about our accessibility initiatives below. Contact Kathleen Holko at kholko@brucemuseum.org for further information.
Visiting the Museum
The Museum is fully accessible to visitors with physical disabilities. Wheelchairs are available upon request and handicapped parking is available by the front entrance. Please click here to learn what to expect when you visit the Museum.
Strollers and Baby Carriers
Strollers are permitted in the Museum, with the exception of double and jogging strollers. At times of high traffic, or during specific exhibitions, stroller access may be limited in specific galleries. Front-facing baby carriers are always permitted. Please do not carry your children on your shoulders in the Museum.
Spanish Language Materials
The Bruce Museum offers Spanish-language labels for our permanent science exhibition and some temporary exhibitions. Please inquire with the Visitor Services staff upon arrival.
Group Program Scholarships
Groups that wish to participate in a guided program and demonstrate a financial need can request scholarship funding to waive program fees and support transportation costs. Please contact Corinne Flax at cflax@brucemuseum.org for more details.
Visual Impairments
The Bruce Museum offers large print labels for most of our exhibitions. Please inquire with the Visitor Services staff upon arrival. For a visual description tour, please contact the Education Department at education@brucemuseum.org prior to your visit.