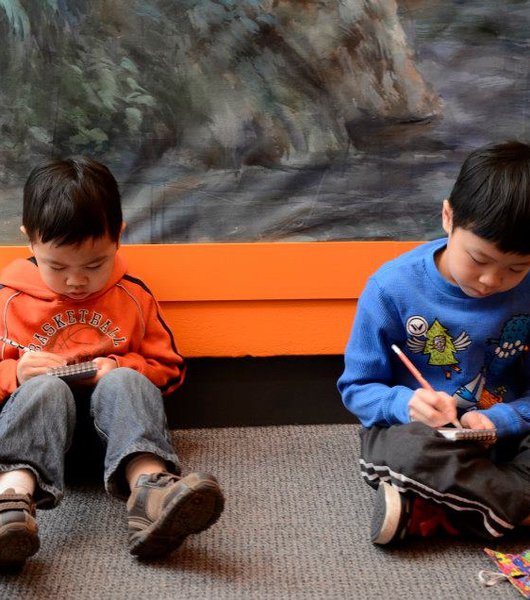 Annual Fund
You make it all possible.
It's an exciting time to be a part of the Bruce family, and we are so grateful for your generosity! Your support of the Annual Fund provides critical funds to create world-class exhibitions and programs and to support collections, research, and operations.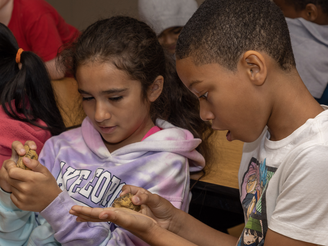 Please give to the Annual Fund today and share in the future of the New Bruce—an inspiring, accessible, and thought-provoking museum for all, opening in Spring 2023.
Incredible changes are underway with a bold expansion that provides new art and science galleries, classrooms, a tree-filled light court, auditorium, museum store, and, for the first time, a café. These changes will enable us to do what we do best: bring to our community meaningful cultural experiences that deepen our connection to the world around us, with greater opportunities than ever before.
With the generous support of our Annual Fund donors, last year we were able to serve nearly 60,000 students, visitors, and community members in our science galleries, at our Seaside Center, through school partnerships, and virtual programs, even during construction. This year, your contribution will provide essential resources to support these efforts and more as we strengthen our commitment to enrich the lives of all people with the power of art and science through thoughtful, expanded offerings for our community.
This spring we look forward to celebrating with you the opening of the New Bruce with a series of high-caliber exhibitions and robust public programs that will challenge, surprise, and delight. From cutting-edge research on penguins to a new permanent mineral gallery; from a retrospective of the work of painter Lois Dodd to a dynamic survey of Black contemporary artists, including Hank Willis Thomas and Kehinde Wiley; from solo exhibitions of self-taught artist James Castle and sculptor Elie Nadelman to a site-specific installation by Gabriel Dawe—the opening exhibitions of the New Bruce will encourage you to make connections between art, science, history, and community. Your generous support of the Annual Fund allows us to continue this important, mission-driven work.
The much more ambitious exhibitions, events, and educational programs made possible by the New Bruce mean higher operating costs. Can you join us in supporting the Annual Fund with a tax-deductible gift? Your contribution, of any amount, makes a substantial difference and we are deeply grateful for your generosity. Thank you for being part of our family. We can't wait to share the New Bruce with you in the coming months!