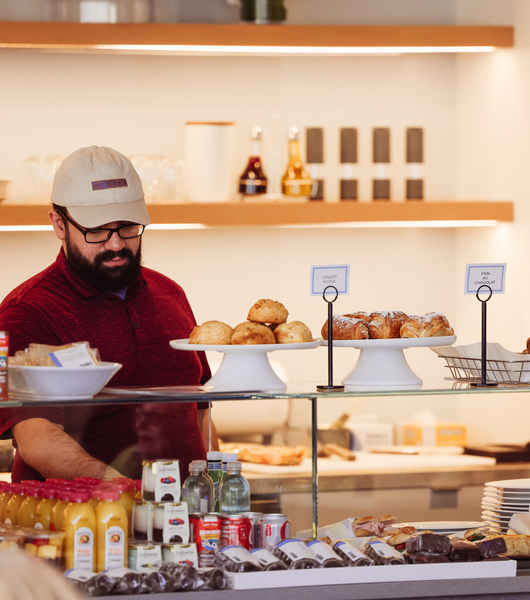 The Bruce Café
Aux Délices at the Bruce Café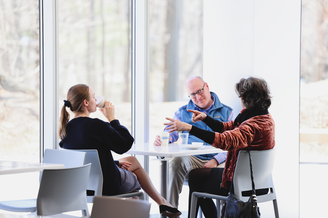 Sip and savor in the Bruce Museum bistro!  Enjoy chef-inspired creations, unique dishes, barista-made coffees, and other refreshing drinks.  Split a sandwich with a friend at one of the 40 tables overlooking Bruce Park or relax and reflect with a glass of wine on the outdoor patio.  
Hours:
Monday - Closed
Tuesday-Friday - 9:00 am-4:00 pm
Saturday- 9:00 am-4:00 pm
Sunday - 9:00 am - 4:00 pm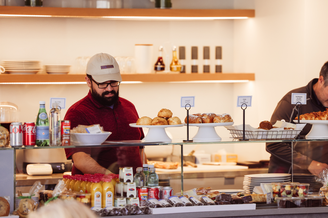 Local Gourmet Food Store & Caterer, Aux Délices will be operating the Bruce Café. Aux Délices operates four gourmet food stores throughout Fairfield County in Riverside, Greenwich, Darien and Westport. Husband and wife, chef owners Greg Addonizio and Chef Debra Ponzek are both graduates of the Culinary Institute of America. After working and owning successful restaurants they opened the first Aux Délices in Riverside 28 years ago. Debra was the winner of the prestigious James Beard award and continues to be the creative force behind all Aux Delices' offerings. Aux Délices specializes in gourmet take away foods that incorporate bold and complex flavors with traditional offerings.