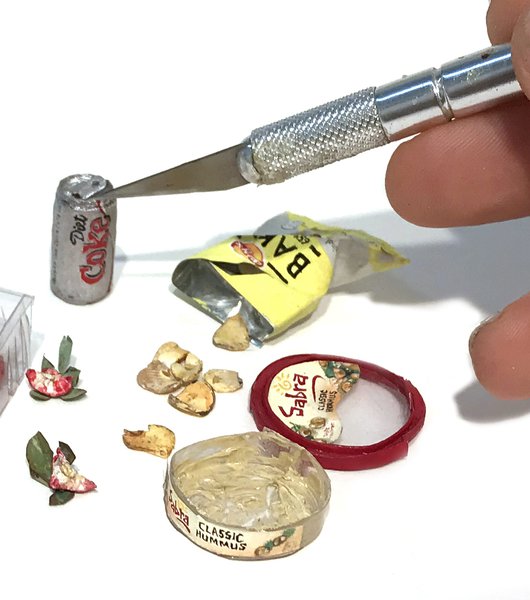 Bruce Inspires: A Miniature Feast: Designing with Miniature Artist Rachel Grobstein
Saturday, February 17, 2022 — 11:00 am - 1:00 pm
A Miniature Feast: Designing with Miniature Artist Rachel Grobstein - Art Workshop via ZOOM.
Calling all miniacs! In this workshop participants will learn essential techniques to create a variety of realistic textures and effects for transforming clay and paint into miniature food. Participants will create their own holiday cupcakes and snacks, creating small-scale still lifes and gaining the necessary skills to continue making your own tiny projects at home. All levels welcome! This workshop is entirely remote, a material list will be sent out after registration.
Once you register for the workshop a list of materials that you will need to participate, will be sent to you. Zoom links will be sent out the morning of the workshop.
If you have any questions about the class itself, or anything else please reach out to Manager of School and Community Programs, Corinne Flax.