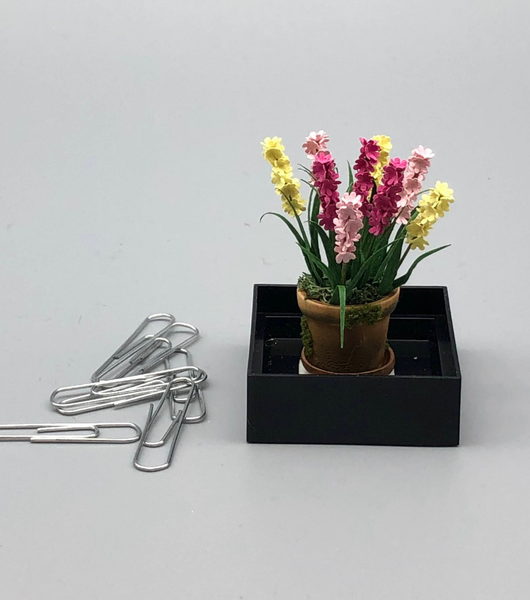 Bruce Inspires: Tiny Showers Bring Spring Flowers: Creating Miniature Blooms
Saturday, January 15, 2022 — 11:00 am - 1:00 pm
In-person Art Workshop with Miniature Artist Arlene Finkelstein
Brighten up the winter days with these perfect paper blooms. Workshop attendees will learn to make two different miniature paper plants, a tiny potted tulip and a miniscule potted hyacinth. Working in miniature is the perfect way to refocus your day and find a new method of expressing your creativity.
The workshop is in person and all materials will be provided. Participants will be working with small tools, be prepared to use tweezers.
If you have any questions about the class itself, or anything else please reach out to Manager of School and Community Programs, Corinne Flax.