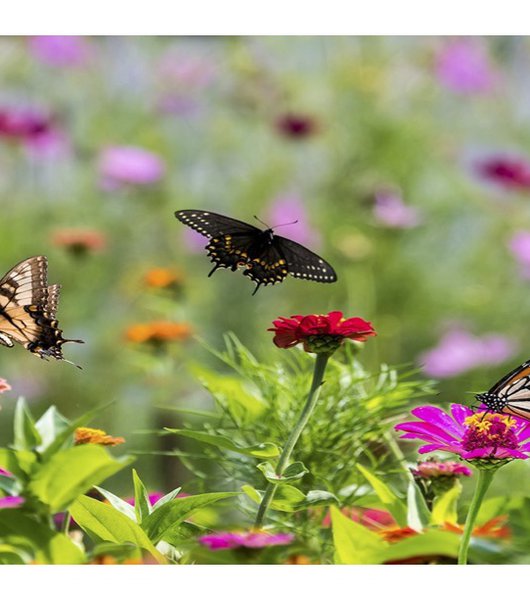 Fred Elser First Sunday Science: Greenwich Pollinator Pathway and YOU
Sunday, July 2, 2023, 2:00-3:00 pm
Greenwich Pollinator Pathway's mission is to empower every person to help regenerate our landscapes for pollinators by planting native plants and creating diverse habitats. Our local landscapes, much of it around own homes, provide shade and cooling, produce oxygen and clean water, help with flood control, pollinate our fresh food supply, control pests and store carbon. We can each be stewards of our landscapes, whether it be in a window box or a front garden by focusing on native plants and foregoing landscape chemicals.
Aleksandra Moch and Myra Klockenbrink chair Greenwich Pollinator Pathway initiatives and can give you their insights into how to get started with your own little piece of pollinator pathway, or develop the one you have even farther.
This program is free of charge and no reservations are required. Held at the Floren Family Environmental Center at Innis Arden Cottage, Greenwich Point Park, Old Greenwich, CT. Complimentary admission to Greenwich Point for First Sunday programs May - October.
For more information, contact Seaside Center Manager Kate Dzikiewicz,  kdzikiewicz@brucemuseum.org, 203.413.6747.