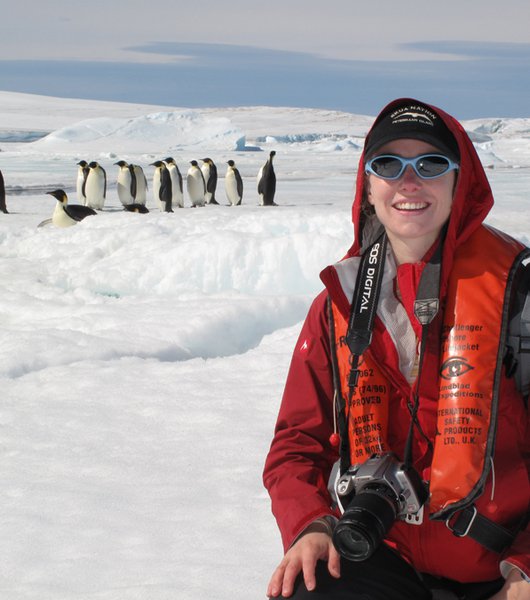 Fred Elser First Sunday Science: Are Antarctica's penguins in peril?
Sunday, August 6, 2023, 2:00 PM-3:00 PM
Satellite imagery is a transformational technology that radically expands our ability to study wildlife in the world's most remote places. 
In this talk, Dr. Heather Lynch, Professor of Ecology and Evolution at Stony Brook University, will describe her lab's efforts to combine satellite imagery, drones, and other cutting-edge technologies to study the distribution and abundance of penguins and other wildlife in Antarctica. 
Penguin populations have been changing rapidly over the last 40 years, but understanding why those changes have occurred and what we might expect for the future, is a surprisingly difficult challenge. Dr. Lynch will discuss the threats facing Antarctic penguins and how scientists are bringing together new technology and modeling to help guide policymakers in their work to protect one of the world's last remaining wildernesses. 
This program is free of charge and no reservations are required.
Held at the Floren Family Environmental Center at Innis Arden Cottage, Greenwich Point Park, Old Greenwich, CT. Complimentary admission to Greenwich Point for First Sunday programs May - October.  
For more information, contact Seaside Center Manager Kate Dzikiewicz,  kdzikiewicz@brucemuseum.org, 203.413.6747.