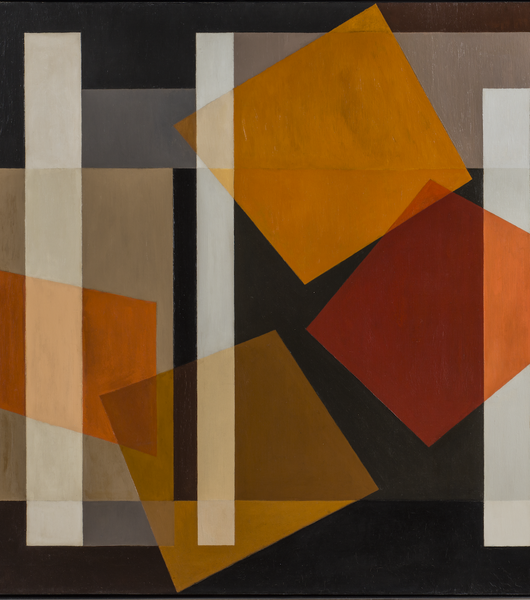 Collection Installation: American Modernism
April 2, 2023-October 15, 2023, Grossman Family Gallery
Explore the history of American modernism.
Drawn primarily from private collections in Greenwich, this installation showcases varying artistic approaches to American modernism. The first section of the gallery will feature ten major paintings by members of the American Abstract Artists (AAA)—including artists such as Suzy Frelinghuysen, George L.K. Morris, Theodore Roszak, Charles Shaw, and Esphyr Slobodkina—which will be displayed alongside sculpture by Alexander Calder and ceramics from the Bruce Museum's collection that tell a broader story about the development of abstraction in the United States in the 1930s, 40s, and 50s. The installation will culminate with a selection of masterpieces by Gertrude Abercrombie, Oscar Bluemner, Charles Burchfield, Edward Hopper, Hughie Lee-Smith, and Andrew Wyeth that address concurrent trends in figuration and themes pertaining to the alienation of modern life.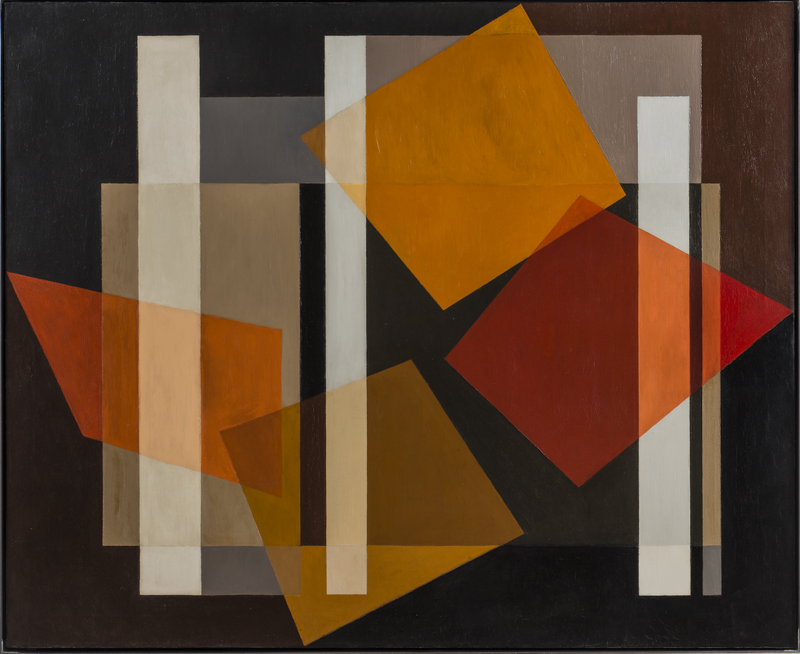 Alice Trumbull Mason (American, 1904–1971)
Staff, Distaff, and Rod, 1952
Oil on canvas, 34 3/8 x 42 in.
Courtesy Emily Mason and Alice Trumbull Mason Foundation and Washburn Gallery
© 2023 Emily Mason and Alice Trumbull Mason Foundation, Inc. (ARS, New York NY)
Art Adventures: Kinetic Sculptures
Dates: May 13 and May 14, 2023
Time: 1:00 PM–3:00 PM
Audience: Families/Intergenerational (5 and up)
Cost: Free with admission
Description: A drop-in program designed for children aged 5 and up and their families. In this program, participants will have the opportunity to craft fun and creative works of art inspired by the Museum's collections and exhibitions. This program is free with general admission and no advance registration is required.
Art Adventures: Kinetic Sculptures
Community Day: Summer Block Party
Dates: June 10 and June 11, 2023
Time: 10:00 AM–5:00 PM
Audience: All
Cost: Free
Teens @ Bruce
Date: June 24, 2023
Time: 5:00 PM–8:00 PM
Audience: Teens
Cost: Free
Description: Teens @ Bruce is a Museum-wide event that is exclusively for teens that includes hands on activities, performances, and more.