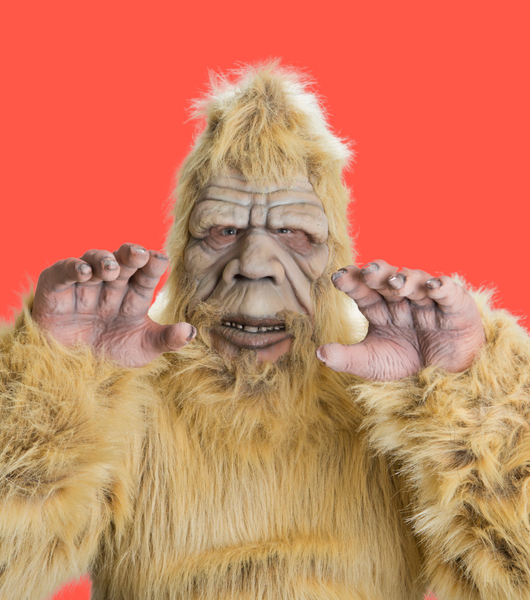 Halloweekend Day
Saturday, October 28, 2023, 11:00 am-3:30 pm
Experience hoaxes, hauntings, and history at the Bruce Museum! Join us on October 28, 2023, for a spine-tingling event like no other. Get ready for trick-or-treating during the day and a ghoulishly good time when the sun goes down, where spooky encounters, eerie creatures, and thrilling activities await!

Halloweekend Day:
We invite our littlest Monsters and Mermaids to wear your best costumes, come explore the Bruce, and enjoy the following activities from 11AM – 3:30PM.
Halloweekend programs are free with admission to the Museum.
Trick-or-Treating:
Embark on a scavenger hunt through our galleries and exhibitions to trick-or-treat inside the museum! Those who discover our tricks (and treats!) will find museum staff handing out candy and prizes. Allergy-friendly candy will be provided.
Monsters and Mermaids Exhibition Tour (Tour at 12PM):
Explore the museum's newest science exhibition with a guided educator and learn about some of the creatures and hoaxes found in Monsters and Mermaids: Unraveling Natural History's Greatest Hoaxes. This tour is for children five and up and their caretakers!
Spooky Gallery Cart:
Stop by our Gallery Cart, where a Museum educator will guide you through an interactive spooky experience featuring artifacts and biofacts from our collection.
Pumpkin Lab:
In this lab our visitors have the opportunity to learn everything there is to know about the pumpkin. Participants will be given scientific instruments to examine the insides of a pumpkin while learning all about the lifecycle and components of this scary squash!
Yeti – Or – Not:
You may have seen Big Foot's feet in Monsters and Mermaids: Unraveling Natural History's Greatest Hoaxes but do you think you could identify an actual Big Foot footprint? In this lab, Yeti- Or– Not, children and their caretakers will use science to discover if the casts of animal tracks belong to animals or an actual Big Foot.
Create Your Own Trick-Or-Treat Bag:
If you happened to forget your trick-or-treating bag at home, the Museum has got you covered! With the help of an educator, you can create and decorate your own trick-or-treat bag to collect candy and prizes found throughout the museum.
Tarot Readings and Fortune Telling
Seek answers to the mysteries of your own destiny with our gifted tarot readers. Are your future fortunes foretold in the cards? Find out as they unveil the secrets of the unseen and offer insights into your personal journey.
Beardsley Zoo – Meet the Animals:
Join our friends from the Beardsley Zoo for captivating demonstrations featuring some of the most enchanting and mysterious creatures from around the world. This live animal presentation is inspired by the exhibition Monsters and Mermaids: Unraveling Natural History's Greatest Hoaxes.