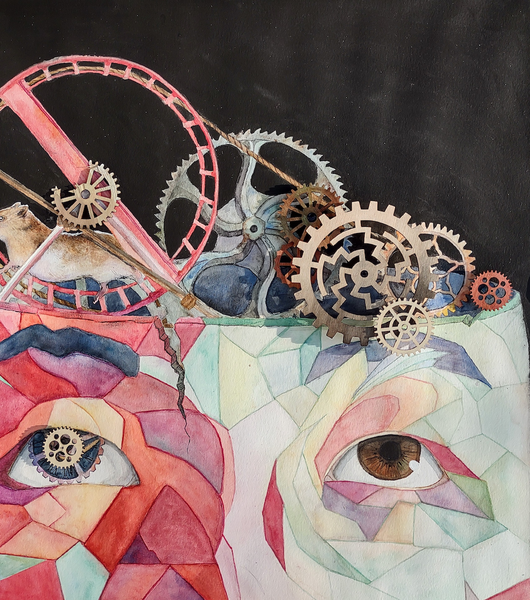 iCreate: Annual Juried High School Art Competition Call For Entries
Submission Deadline Sunday, May 7, 2023
Register: Open enrollment to all regional high school students. Artwork must be available for iCreate exhibition at the Bruce Museum, 1 Museum Drive, Greenwich, CT.
Students may submit up to three entries digitally to mlendenmann@brucemuseum.org. Include your last name, first name, school, and grade.
Deadline: for entries is May 7, 2023. 
The first round of judging will be through digital entries. Next, up to 100 pieces will be selected and requested for live judging on May 23, 2023. Finally, a final selection of approximately 45 artworks will be exhibited in the Bruce Museum Auditorium, along with a digital presentation of one of each participating student's submitted entries.
The world-renowned new Bruce Museum in Greenwich, CT, is holding its annual iCreate exhibition that features art by regional high school students. Submit your art for a chance to be a part of the exhibit in the new Bruce Museum.
Online Submission deadline: May 7, 2023
Criteria: Fine Art entries will be limited to original two-dimensional works in oil, watercolor, acrylic, tempera, gouache, pastel, any drawing medium, traditional printmaking forms (such as relief, etching, stone lithograph, and serigraph), mixed media, and digital media. No larger than 48" on any one side. Three-piece limit per artist. No photography.
Awards: Cash prizes awarded:
1st: $500
2nd: $300
3rd: $200
Youth@Bruce Award $300
Honorable Mentions: $100
People's Choice Award $250
Awards will be presented by Youth@Bruce at the opening night reception on June 8, 2023.
Contact : mlendenmann@brucemuseum.org at the Bruce Museum with any questions about iCreate or for additional information.