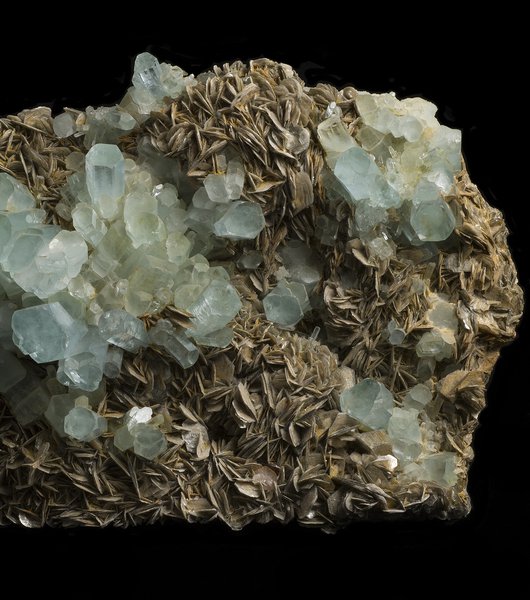 The Robert R. Wiener Mineral Gallery
April 2, 2023
Permanent Exhibition of Mineral Wonders
Robert R. Wiener Mineral Gallery showcases over one hundred exceptional specimens, arranged in custom installation to highlight the brilliant colors, dazzling lusters, and fascinating crystal forms of minerals from all across the globe.
Many examples of unusual crystal forms, rare combinations of multiple minerals growing together, and eye-catchingly enormous specimens are all featured in the Wiener Mineral Gallery. Visitors can learn about the key aspects of mineralogy and the critical roles minerals play in everything from nutrition to smart phones.
This gallery is made possible by the generosity of Mr. Wiener, who has assembled one of the world's most extensive mineral collections over the course of four decades. He has made it his mission to share these specimens for the enjoyment of all, and the Bruce Museum is proud to be the future home to a gallery that will thrill generations of visitors.​
Background image: Aquamarine on Muscovite, Robert R. Wiener Mineral Collection