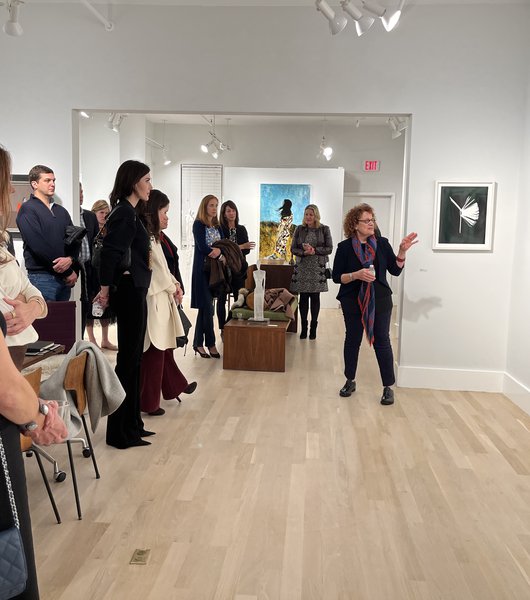 Bruce Contemporaries
The Bruce Contemporaries is a council of Museum supporters.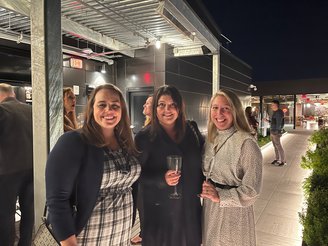 Bruce Contemporaries is a group of passionate individuals, who have the opportunity to enjoy the arts, science, culture, and beauty of the Bruce Museum in imaginative ways.

The Bruce Contemporaries, chaired by Grace Djuranovic and Asya Geller, and a Committee of dynamic Museum members, including Katie Fong Biglin and Owen Biglin, Hagar and Julien Chemali, Grace and Marko Djuranovic, Asya and Mike Geller, Erin and Taylor Glasebrook, Taylor Grothe, Olivia and James Langston, Caity and Matt Lischick, and Amanda Armstrong Wilson. The Bruce Contemporaries Committee collaborates with members to brainstorm event ideas and engage with the community as ambassadors for this group and the Bruce Museum.
This dynamic group of art and science enthusiasts enjoy insider access to the Bruce Museum – and the exclusive events, educational and networking opportunities the Museum is in a unique position to provide. Through special programming and events specifically designed for Bruce Contemporaries, our members have the opportunity to build meaningful relationships with fellow Bruce Contemporaries members, Museum curators, artists, and collectors. 
A special thank you to the Bruce Contemporaries newest sponsor, Berkley One! We are delighted to have their support!
Thank you to our wonderful sponsors!
We extend our sincere appreciation to our sponsors and invite you to support these community-minded organizations.
The Djuranovic Family
The Geller Family
The Glasebrook Family
The Lockhart Family
The Wilson Family