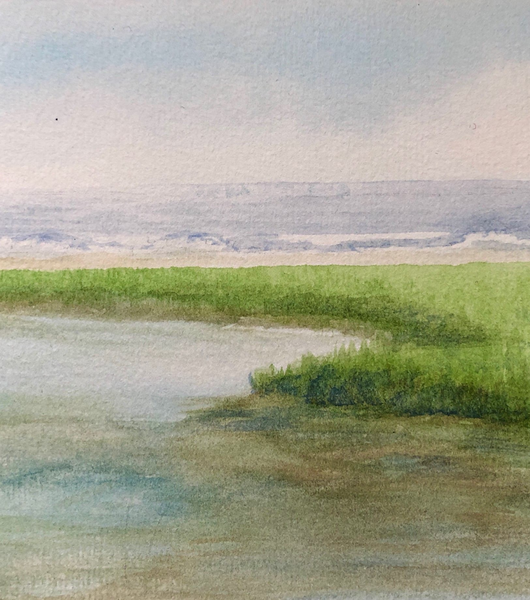 Bruce Inspires: Adult Watercolor Workshop Series
Saturdays April 22, April 29, May 6, and May 13, 2023., 11:00 am-1:00 pm
Workshop Series is now full!
A watercolor workshop series, with returning teaching artist Nancy McTague-Stock.
Teaching artist Nancy McTague-Stock returns to the Bruce to lead a four-session watercolor workshop!
This workshop series is appropriate for watercolor artists who have some basic proficiencies with the medium, as well as those who are more advanced. The four-part series will focus on exploring different subjects for inspiration, using both contemporary and historical examples of watercolor, as well as works currently on view at the Bruce Museum. In these workshops, students can work one-on-one with Nancy, who will provide an open, positive, upbeat atmosphere for students of all skill levels. Classes will be held in person at the Bruce Museum on Saturdays in April and May from 11 am-1 pm.
Class 1 Saturday, April 22:, 11:00 am-1:00 pm. All About Traditional English Watercolor Techniques
In this class, we will look at a number of traditional English watercolorists and how they created such soft, beautiful layers of transparent tones through layering techniques, and the mere management of water helps to create a more photo realistic, yet dreamy finished product.
Class 2 Saturday, April 29, 11:00 am-1:00 pm. Watercolor and The Landscape
Different time limitations as well as whether artists are working en plein air or in the studio can help the artist determine what technique may be best for the result they wish to achieve when working with the landscape. We will explore a couple of different ways to work, and you will choose what works best for you!
Class 3 Saturday, May 6 11:00 am-1:00 pm. The Still Life and Watercolor
Still lifes and watercolor can prove to be daunting at times. We will learn how compositional choices, including placement, color and lighting all help to form stronger end results. Masking fluids/frisket will also be discussed.
Class 4 Saturday, May 13: 11:00 am-1:00 pm. Gouache: The Opaque Watercolor
Many artists in the late 19th and 20th centuries were fond of gouache as a medium. We will explore this medium, which differs greatly from transparent watercolors, so you can see the different types of possible applications and make decisions ahead of time as to which type of watercolor will best suit your vision as an artist.
Dates and Times: Saturdays, April 22, April 29, May 6, and May 13, 2023. from 11am-1pm, in Classroom 2 at the Bruce Museum.
Cost: $280 for non-members, and $250 for members.
Materials: All materials for these workshops will be provided by the Bruce Museum; if students wish to bring their own sketchbooks, painting materials or inspirational objects they should do so.
About Nancy McTague-Stock: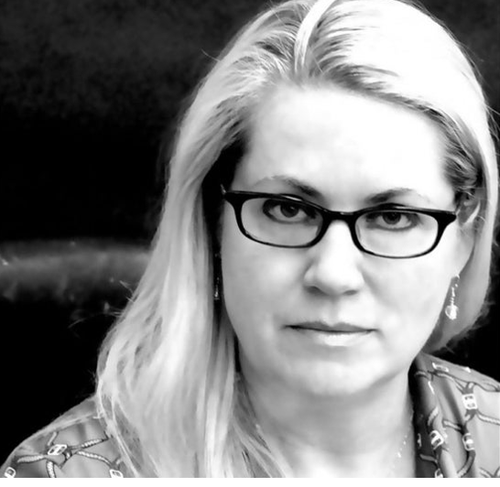 Nancy credits early exposure to environmental experiences as the impetus for her lifelong artistic focus. She was a Fellowship Recipient for post-graduate work at The Slade School of Art at the University of London in Experimental Drawing and received an MFA from The Art Institute of Boston in Visual Studies in New Media.
As an artist, Nancy has extensive experience in a wide variety of media. She has created commissioned, community-focused, interactive installations and designed community participation projects, global artistic exchanges, and outreach programs, working with students and artists from young to old. A periodic lecturer about contemporary art, environment and culture, Nancy has served for over twenty-five years as a teacher, college counselor, artists' mentor, arts writer, curator and juror for many academic, private and public institutions for exhibitions, including The Prince of Wales Foundation in the UK. Nancy lives on a nature preserve in Connecticut, providing a constant source of fodder for her work and maintains her permanent studio in the United States.