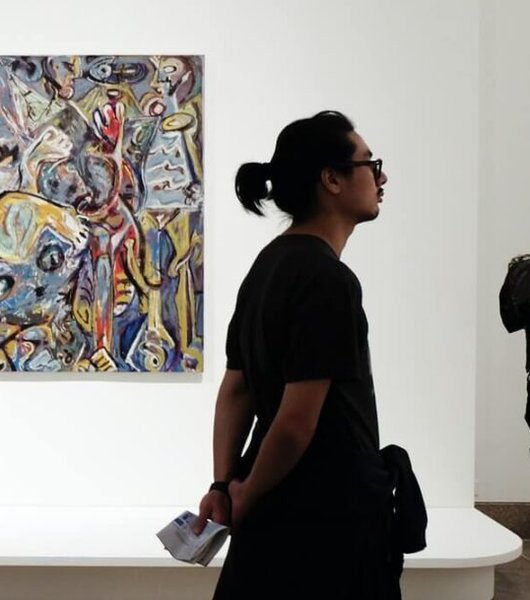 Internships/ Fellowships
Our available positions
Marketing and Communications Intern
The Bruce Museum, a historic institution located in Greenwich, Connecticut, seeks an intern for the spring/summer of 2023. The intern will work closely with the museum's Director of Marketing and Communications to promote and maintain the well-established public view of the institution, broaden its reach and grow the numbers of visitors.
This internship provides a unique opportunity to understand how marketing and PR works and is essential in a non-profit institution. Independence and initiative make that the learning curve in this role is steep and a great future asset for students with Marketing and PR ambitions.
Requirements
Ability to work independently
Organized and pays attention to detail
Knowledge of Microsoft Outlook, PowerPoint, Word, and Excel
Comprehensive internet research skills
Well-written and able to manipulate tone for various applications
Able to manage several ongoing projects
From 3 to 5 days a week for a minimum of 3 months
Responsibilities
Conduct general marketing research, such as digital advertising tactics and publications for certain demographics
Monitor media coverage and maintain ongoing press lists for museum events and general news
Edit and revise advertising copy, press releases, and any other marketing documents with the opportunity to provide input on marketing campaigns
Develop contact lists of new audiences and draft mass e-mail messages to new contacts
Examine and analyze visitor data to discover untapped demographics and new audiences
Work with the Marketing Director to develop a series of strategies/ projects to introduce new audiences to the museum
Work with Membership Associate to conserve membership base and acquire new members through planned contact
Design new concepts for lasting engagement with key stakeholders.
Bruce Museum Career Internships
Internship position, Schedule varies
Requirements
Career Internships are available for college and university students, are unpaid and are usually taken for credit.  Non-credit applications are accepted for those wanting to gain experience.
Application deadlines:
Applications for the Fall Semester (September-December) are due by August 1.
Applications for the Spring Semester (January-May) are due by December 1.
Applications for Summer posts are accepted beginning in January of each year and are due by April 1.Students applying to the Bruce Museum should submit the following information:

1. Career Internship Application click here.
2. Letter indicating how this internship at the Bruce Museum fits in with the student's preparation, experience and goals and the college department granting the credit.
3. A letter of recommendation from a faculty member who will act as the student's sponsor. (A letter of recommendation is required even if the internship is done for non-credit.) This should be sent directly by the faculty member. The sponsor acts as the administrator/facilitator any for college/university procedures required for the student to earn credit.
The number of individuals who will be able to participate during any one term will be limited.
Guidelines for Student Interns
The Museum suggests 120 hours of time per semester. However, this will vary according to the college requirements of each intern and the number of credit hours the college will allow the intern to earn.
Each student will be assigned to a Museum staff member whose expertise corresponds to the special interest indicated in the student's letter and application. Activities designed for college credit will be an accurate reflection of the normal daily work of the museum professional in the student's area of special interest.
No student will be paid for any work performed for college credit, and the Museum is not in the position to offer employment to interns upon completion of the academic term. Housing will not be available.
The areas of internship programs available at the Bruce Museum are:
Museum Administration/Development - available in the following departments:
Development and Fundraising: Special Events and Membership
Museum Marketing and Communications (also see listing above)
Curatorial - available in the following areas:
Art
Natural Sciences
Digital Media
Collections Management - Registrar
Museum Education
Seaside Center Environmental Education - Summer only
Please submit application materials to Kathleen Holko at kholko@brucemuseum.org. No phone calls please.